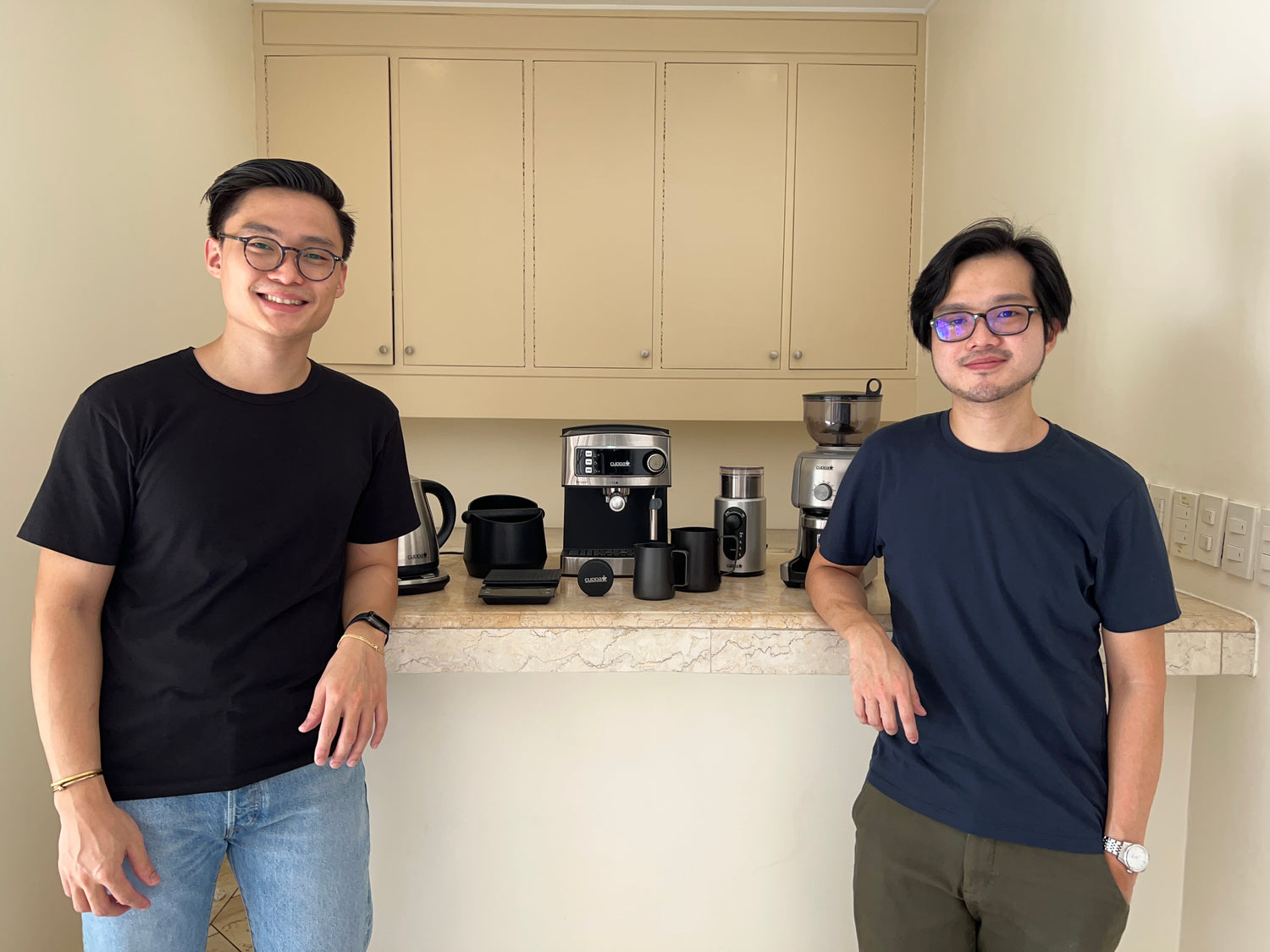 It Started with a Cuppa
In 2018, Cuppa founders (and cousins) Aaron and Kyle were on the hunt for an espresso machine to fuel their new passion: coffee!
Kyle had started consuming inhuman amounts of coffee after a serendipitous trip to Vietnam where he had his first cup of life-changing coffee. Soon enough, Aaron was on board (and over-caffeinated) too.
After a long and frustrating search, the cousins found that most enthusiast coffee equipment was simply out of reach for most people because of the high prices and limited availability of foreign coffee brands. Most coffee equipment brands were simply too out of reach for the regular consumer and worse, they were too intimidating and required advanced knowledge to get into.
Aaron and Kyle dreamed of a beginner-friendly, affordable, and relatable brand that would provide quality and affordable coffee equipment for Filipinos. They decided that if no one was going to do it, they will.
At Cuppa Espresso, we're not just a brand, we're a family. We believe in treating all of our customers with care and empathy - we are happy to talk to anyone at any level of coffee knowledge! (promise!)